Sara with Pardon the Mess has a new fun kit in stores, Backwoods Boy.

Do you have boys that are "all boy"? You know the ones I mean. They attract dirt within moments of being washed and can find something to get into before they've been outside three seconds. I have one of those boys so I can relate. "Backwoods Boy" is for all those boyhood moments that are scrap-worthy. We joke that my little guy can make his own dirt.
Here is my page and my little mess maker with his grandpa.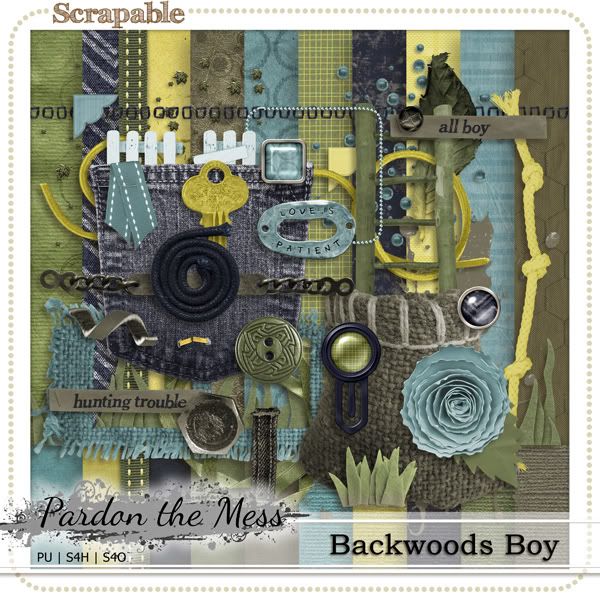 Here is the bundle that includes paper stackers, alphas and styles.