Pardon the Mess has a new kit in stores and it is rockin'!
Rockin' Me Baby
is a fun brightly colored punk rock kit. It is full of guitar picks, guitars, drum sticks, music notes and more! You are going to love the bright fun colors.
I did a double page layout of my boys. My youngest has a jumper that says Daddy's Rockstar! I spiked his hair for fun one day after a bath and just had to take some pictures. This kit was perfect for those pictures. I used Queen Wild's Template: Peek a Boo Templates for this fun double page! Aren't they cute!?
Here is a closer look at the kit and all the extra goodies!
A closer look at the papers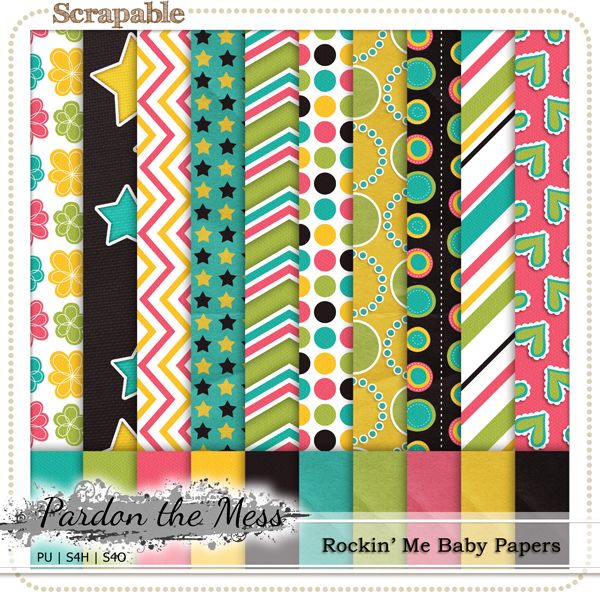 A closer look at the elements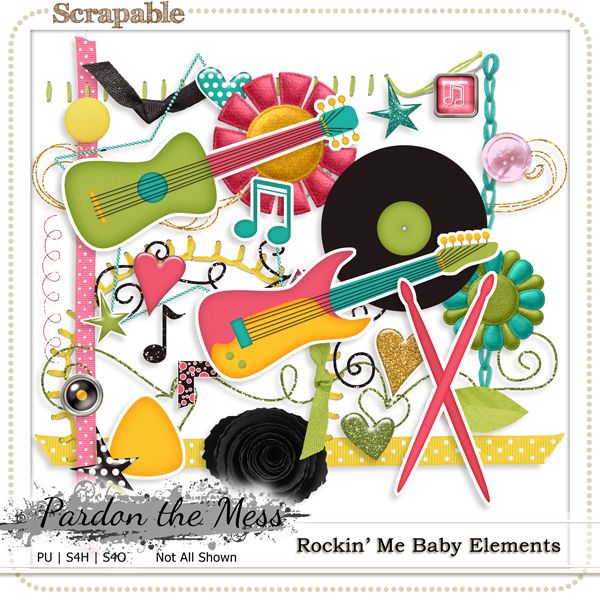 Shabby Papers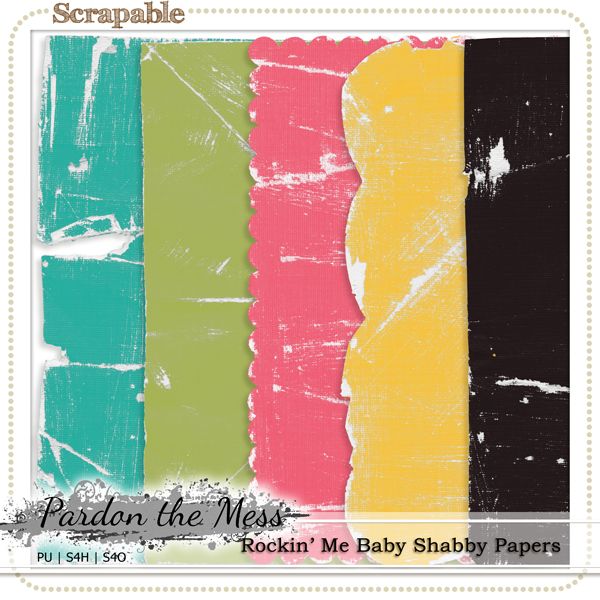 4 fun alphas!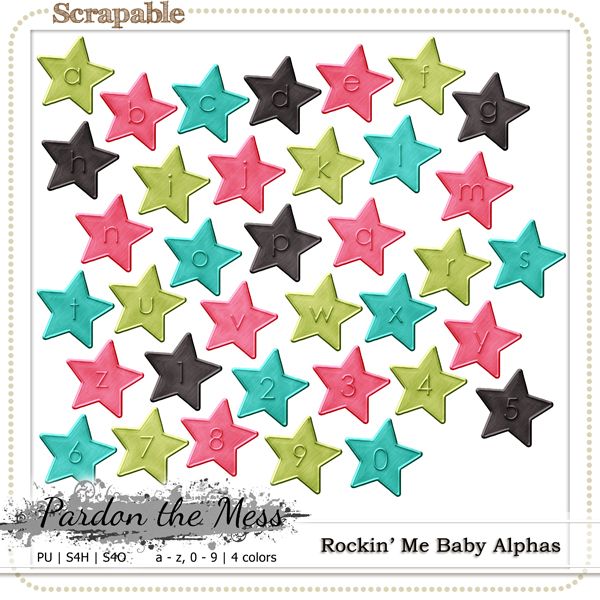 Styles
Remember you can grab all the pieces in the bundle for one great price!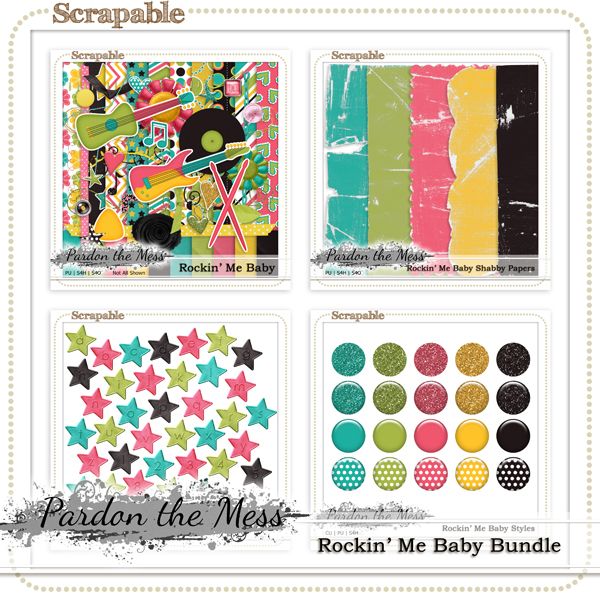 Have a great Wednesday!